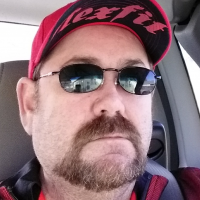 Edward A Green
Thrillers, Supernatural Suspense, Action & Adventure, Science Fiction, Fantasy, Horror
I am a Former Native, "Over 30 Years," of Rockport Texas, "Ground Zero of Hurricane Harvey," and also a Graduate of Rockport-Fulton High School.
I am an Ex Carnie who has traveled over 14 states, the Bahamas and Barbados in the West Indies.
I've spent over 15 years in the lawn and landscape industy and in my youth bounced from the Fast Food Industry,Oil Field, Retreader in a Tire Shop, and a UPS Driver to Now a Published Author.
My hobbies include Photography, Digital Art, "I do my own book covers," Painter, Poet, Gardener, Reader of Great Novels, "Thanks to Mrs. Duggan and Mrs. Turner," Asian Antique Collector and Lover of anything outdoors.
I Currently Live in Colorado with my Soul Mate, "the love of my life," and our, "Akita/husky mix," Loki.
He has the most pale blue eyes I have ever seen.
Currently working on my 2nd Novel (Father May I.) and am looking forward to many more years of writing and hopefully having Tons of Fans who enjoy my work.
Recommended Featured Books
"If adventure does not wait on the doorstep, climb out through the window"